Back in 2014 we crossed the border from Denmark into Sweden for the first time ever, and had planned absolutely nothing! This blog post can help you decide where to go and more importantly when to go, as this Nordic country experiences stunning seasonal changes.
For a FULL itinerary and accompanying map you can download our completed TRAVEL THE NORDICS bundle for only £9.99!
>>

For a FULL itinerary and accompanying map you can download our completed TRAVEL THE NORDICS bundle for only £9.99! >>

---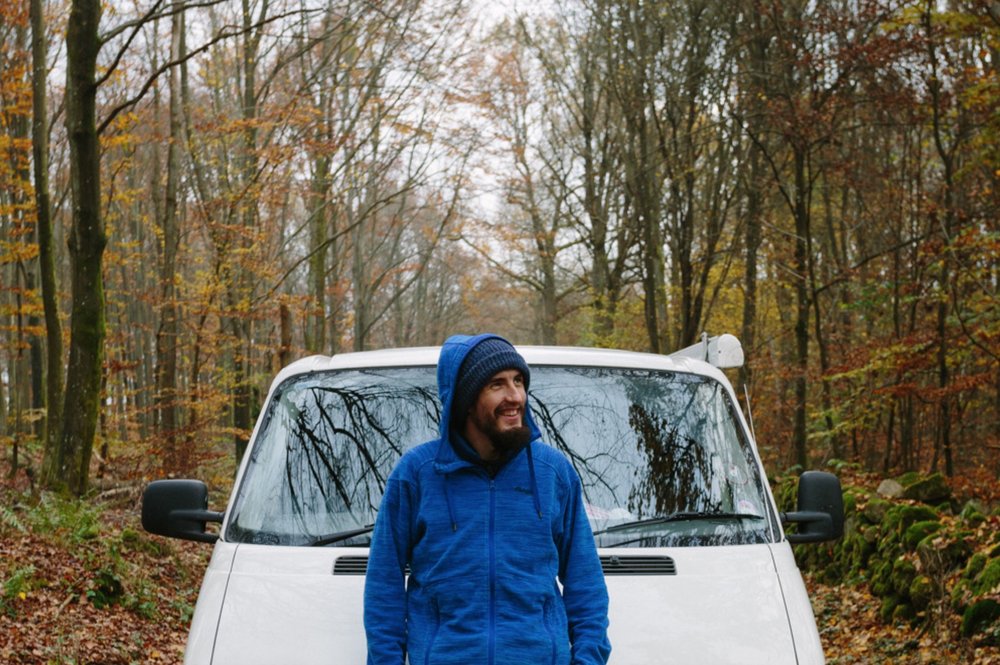 SÖDERÅSENS NATIONAL PARK
Established in 2001 with a variety of leafy deciduous trees (Autumn is an incredible fiery spectacle), Söderåsens National Park is a wonderful surprise in the southern portion in Sweden. It may seem like dramatic landscapes and adventure are only available in the north, but you'd be mistaken.
Best time to visit is in Autumn to witness the red landscape created by fallen leaves. The entire forest floor is littered with them!
STOCKHOLM
We don't tend to visit cities when we're travelling in our van, but Stockholm had a pull like Copenhagen and couldn't be missed. If you have a bike then exploring Stockholm is a breeze, on foot is obviously do-able too but takes a little longer!
Some of our 'must see' sights in Stockholm include:
Cycle along the Söder Mälarstrand with houseboats and floating hostels whizzing by and the view of Stockholm over the water. In fact, cycling around the entire city is a breeze as Stockholm is well equipped for cyclists with designated bike lanes all over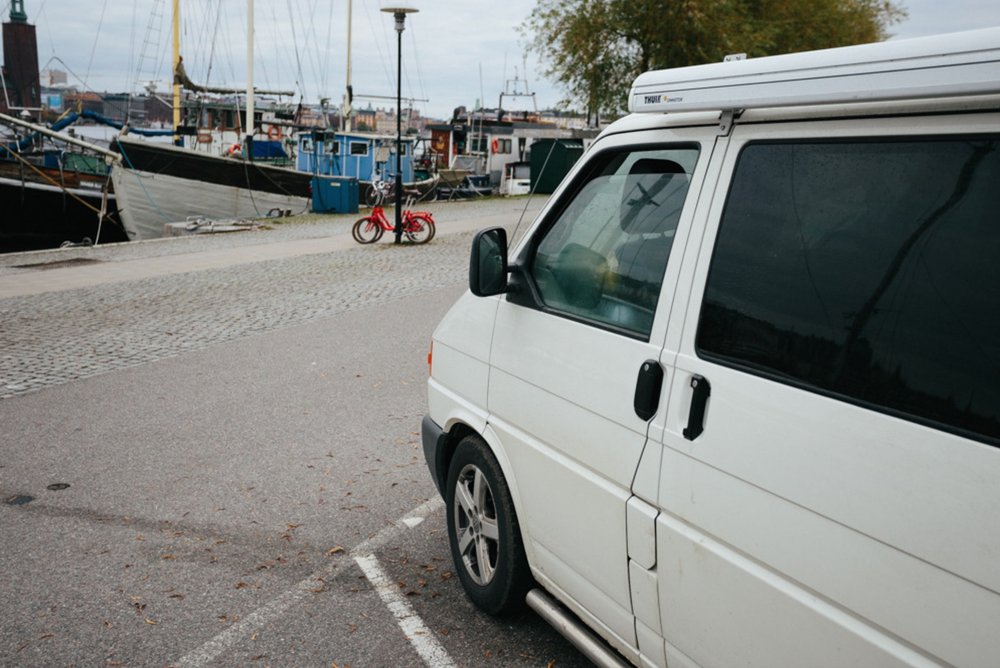 Free Stockholm Old Town Tour: Gamla Stan is a wonderfully windy and cobblestoned section of Stockholm, in fact it is the original island of Stockholm and holds a fascinating history. This free tour is a brilliant way to see the city and learn about its rich history. https://www.freetour.com/stockholm/the-old-town-tour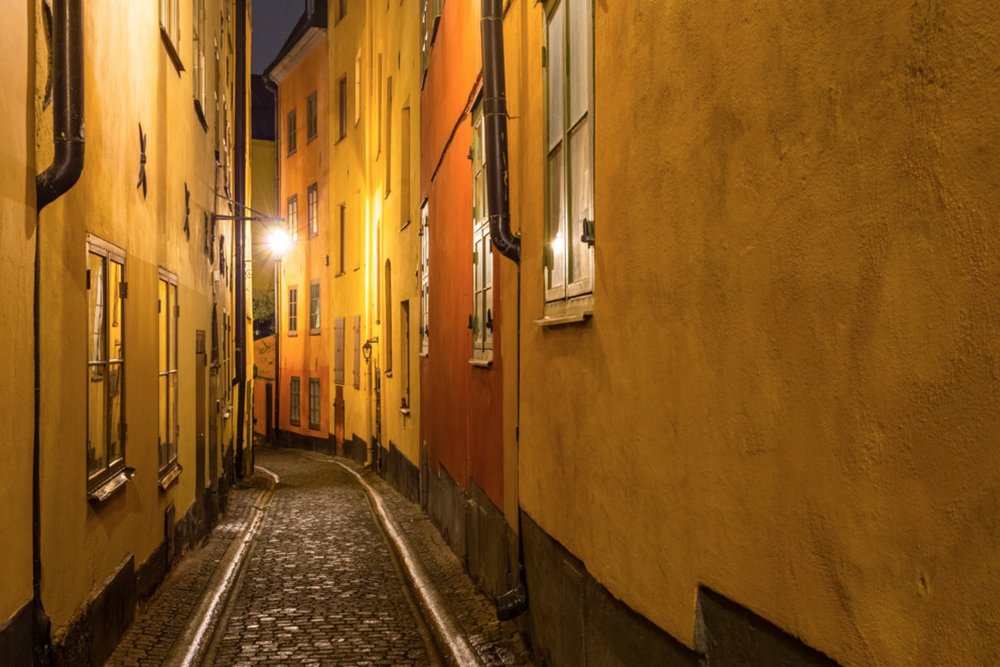 SKULESKOGEN NATIONAL PARK
This National Park is mainly accessible by foot, with three car parks to choose from and a variety of trails to explore. Wildlife abounds; Grey Seals, Lynx, even Bear have been spotted in this protected area. Walking through Slåttdalsskrevan crevice is a fantastic experience. 
ARCTIC CIRCLE – JOKKMOKK
If you are heading north/south in Sweden you will also pass through the Arctic Circle, and just like Norway there is an Arctic Circle centre on the outskirts of Jokkmokk. Here you can get a photo with the sign, use the facilities and even stop for a coffee in the centre.
STORFORSEN
A truly stunning waterfall with over 5km of rapids – the biggest in Europe. To catch it at its full rushing glory it's advised to visit in mid-summer where the average flow reaches a whopping 870 m3/s (cubic meter per second) compared to it's average flow of 250 m3/s!
ABISKO NATIONAL PARK
Abisko National Park signals the beginning or the end of Kungsleden (The Kings Trail) which is a 440km trek through Europes last largest remaining wilderness. If you fancy a day hike you can explore the trails along the Abiskojokk, or if you're up to a challenge why not dedicate 7-10 days to hike one of the most popular sections of Kungsleden: Abisko to Nikkaluokta. It will take you past Sweden's largest mountain – Kebnekaise – and you will get to immerse yourselves within Sweden's stunning and remote wilderness. Expect to encounter lemmings and reindeer along the route!
KEBNEKAISE MOUNTAIN STATION
If you fancy hiking for 7 or so days from Abisko to Nikkaluokta you'll pass Kebnekaise (Sweden's tallest mountain) and the wonderful mountain station situated there. Or, you can hike out there from Nikkaluokta Mountain station (the closest you can drive there) into the wilderness and spend the night, it's too far to hike there and back in one day – 19km one way. From the mountain station it is possible to ascend Kebnekaise either alone or with a guide, and the mountain station also has a rental section where you can rent anything from tents to snowshoes.
I hope you've enjoyed these excerpts from our hit travel guide TRAVEL THE NORDICS. If you'd like to read more, maybe get a checklist and even maps to go along with the information in the book then check out our offers here!
---